Planning a Football Trip to Budapest
Planning a Football Trip to Budapest? Free guide – where to stay, eat, drink and how to get tickets & to the stadium.
Football Trip to Budapest – How to get to Budapest & How to get around
Football Trip to Budapest – Fly to Budapest
Multiple airlines fly to Budapest every day and you are able to fly direct from Budapest from most large airports in the UK for around £100 or less
Start your holiday in style and enjoy the experience of VIP travel – book an airport lounge with Lounge Pass from as little as £13.50. With 200 airport VIP lounges worldwide, including 35 UK airports you can add an extra touch of luxury to your next trip and make the travel experience a whole lot better.
Directions from the Airport
Airport Minibus offers a shared ride to any address in the city for a flat fee. Discounted roundtrip tickets are also available. Advance booking is available online or over the phone; however it's not necessary, as they have a booth inside each terminal on the arrivals level. After purchasing a ticket, your name will be called when the driver arrives. Booking a transfer to the airport generally requires a 24-hour advance notice. We at visitBudapest.travel have been using this service for many years and they have always been reliable. A one-way trip to the city center is £9 per person and a return trip is £15
There is a train station called Ferihegy next to former Terminal 1, from where suburban trains (called 'személy') run twice an hour to Budapest-Nyugati station in the city centre, taking 25 minutes. At Ferihegy station there is a modern ticket vending machine at the platform towards Budapest. A single full-fare train ticket costs 370 HUF for this travel, but local public transport travelcards, called Budapest pass or Budapest travel card. Public transport between Ferihegy train station and Terminals 2A/2B is provided by the local bus 200E, running every 8-15 minutes, and travel time approx 10 min.
Taxis from the Airport
Budapest Liszt Ferenc International Airport (BUD) is about 10 miles from the city center. Depending on your destination in the city (and your taxi driver) it could cost between £15 and £30 for a taxi from the airport to the city.
HolidayTaxis.com is a worldwide transport service, offering you airport to city and resort transfers in over 11,000 destinations in over 120 countries around the world.
Football Trip to Budapest – Travel By Train
Trains connect Budapest with almost all countries in central and eastern Europe. There are 3 main international railway stations in Budapest: Eastern (Keleti), Western (Nyugati) and Southern (Déli). More than 50 trains a day provide direct links between Budapest and 25 other European capital cities. Trains to Vienna run every 3 hours, 7 times a day. There is also a popular network of Inter City trains linking Budapest with the main Hungarian towns. All three international railway stations are part of the Budapest Underground system, the Metró. The Déli and Keleti are stops on the Red (Number 2) line and the Nyugati is on the Blue (Number 3) line.
The average journey time between London St. Pancras International and Budapest-Keleti is 23 hours and 2 minutes and the fastest journey time is 19 hours and 15 minutes. On an average weekday, there are 18 trains per day travelling from London St. Pancras International to Budapest-Keleti. Usually the journey would be Eurostar to Paris and high-speed TGV from Paris to Munich, then overnight sleeper to Budapest. Or there are connections via Paris and Munich, or via Brussels, Cologne & Vienna.
Tickets start at around £90 via Voyages SNCF.
Football Trip to Budapest – Travel By Ferry
It takes between 15 and 16 hours to drive to Budapest from Calais. Book tickets via DFDS Seaways.
Football Trip to Budapest – Travel Around Budapest
Budapest's public transportation systems are operated by the company BKV. The service includes buses, trolleybuses, trams, underground trains (Metro) and above-ground suburban trains (HÉV). Buses, trams and trolleybuses run daily from 4.30 a.m. until 11.0 p.m. The three Metro lines interconnect at Deák tér Station, and service frequencies range from 15 minutes late in the evening to every two minutes at peak times. The HÉV runs to and from Csepel Island and Ráckeve in the south, Szentendre in the north, and Gödöllő in the east.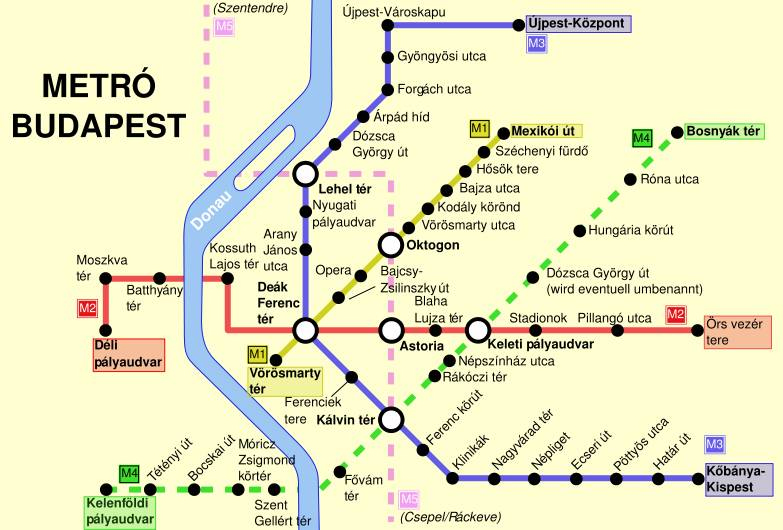 Tickets or passes must be bought before boarding; you cannot buy them from the driver (except on the night bus network). They are available at Metro stations, tobacconists and newsagents, and from vending machines at many bus and tram stops in the city centre. The single tickets are valid for one single journey of any length (without changing) on all routes (including the Cogwheel Railway, but excluding those parts of the HÉV that lie outside the metropolitan boundary of Budapest). Special tickets can be purchased that allow a change of route, and that cover the HÉV outside Budapest. There is also a range of pre-paid books of tickets and value-for-money passes on sale.
Read More Here: http://www.budapest.com/travel/getting_around/public_transport.en.html
Budapest's excellent night bus system has just been upgraded to 37 lines! Please note that to make sure that everyone has a ticket, the transport company (BKV) has hired uniformed security guards who check for tickets in the bus stops. It's no problem if you don't have a ticket, since the security staff has them on sale all night – just pay and ride.
Football Trip to Budapest – How to Get to the Match
Budapest really is the centre of Hungarian football, teams based in Budapest have won the Hungarian Championship 96 times and teams from other cities have won it 14 times. For the 2013/14 season it had 4 teams in the top division of the national championship; Budapest Honved FC, Ferencvárosi FC, Magyar Testgyakorlók Köre (MTK), Budapest FC and Újpest Football Club
Football Trip to Budapest – The Stadium
Bozsik József Stadion – Not far from the present day stadium, at the site of the present cemetery, was built the first own football ground of the club. The supporters gave an estate for KAC at the end of Sárkány (Dragon) Street. A fundraising was initiated among the local craftsmen and tradesmen and it was Ferenc Polacsek (hotel owner) and Ferenc Herbacsek (wood trader) who gave major financial contributions to build the sports complex. The inauguration of the Sárkány Street complex was in 1913, hence the name Dragon's Cave – given later by the visiting teams.
Stadion Albert Flórián i has a capacity of 18,100, set to be expanded to 25,000. Formerly known as Üllői úti stadion for its location, it has been renamed for Ballon d'Or winner club legend Flórián Albert in 2007. The first stadium was started to be built in the autumn of 1910. In 1971 the stands were demolished and a new stadium was started to be built. The new stadium was inaugurated on the 75th anniversary of the club. Sheffield United F.C. chairman Kevin McCabe's Hungarian firm Esplanade Kft have agreed to buy Ferencváros's real estate, including their stadium, for £8.45m. The construction of the new stadium is expected to be completed by the autumn of 2014.
Hidegkuti Nándor Stadium is named after the MTK and Hungary footballer Nándor Hidegkuti. In 1953, playing as a deep lying centre-forward, he scored a hat-trick for Hungary when they beat England 6-3 at Wembley Stadium. The stadium was used in the film Escape to Victory.
Szusza Ferenc Stadium, opened on 17 September 1922. The stadium was renovated in 2000-01; its capacity is 13,501. Since 2003 the stadium is named after Ferenc Szusza, one of the best strikers in Hungarian football history. Until 2000 the only change made in the stadium was the renovation of the floodlight system in 1988. Between 2000 and 2001 the stadium was completely renovated. It was changed into an all-seater stadium, holding 13,501 people and completely roofed.
Football Trip to Budapest – Getting to the Stadium
Bozsik József Stadion – From Deák Ferenc tér – Take the Metro 3 (blue line) to the stop "Határ út". Then take the tram line 42 to the stop "Tulipán utca". Bus number 194 you can also get to the stadium (bus stop: Pozsony utca) as with the bus 136 (stop: Csapó utca).
Stadion Albert Flórián – From Deák Ferenc tér – Take the Metro3 towards Kőbánya-Kispest M. The journey is 10 minutes and is 6 stops. Get off at Népliget station and Head northwest on Üllői út towardKönyves Kálmán krt.
Hidegkuti Nándor Stadium – From Deák Ferenc tér – Take Metro 2 towards Örs vezér tere M+H, stay on 7 minutes for 4 stops. Get off at Puskás Ferenc Stadion. Head west on Kerepesi út towardDózsa György út it will be a 20 minute walk to the stadium.
Szusza Ferenc Stadium – From Deák Ferenc tér – Take Metro 3 towards Újpest-Központ M, stay on around 13 minutes and 8 stops. Get off at Újpest-Városkapu and then walk northeast toward Bocskai u. Head towards the river then up the main road away from the city. At Megyeri út 7-9 take a right towards the stadium.
Football Trip to Budapest – Getting Tickets
Honved – UEFA handed Bp. Honvéd an extremely harsh punishment as a result of fan racism displayed during the Europa League matches against Vojvodina. Until further notice, the Kispest Sector is closed in Bozsik Stadium. With attendances struggling to hit the 2,000 mark, it is not hard to get a ticket to see Honved play. Tickets are sold from the booths outside the stadium. A basic ticket around the edges of the stadium start from HUF 1,400. A ticket for the covered main stand (the Puskas Tribune) cost HUF 2,200. Tickets are also sold from a number of retail outlets around the city including all IBUSZ outlets.
Ferencvaros's crowds have dropped to below 3,000 since their enforced relegation meaning that there are plenty of seats to be had on a match by match basis. Tickets can be purchased from the ticket windows on their side of the stadium in the run up to the game, or alternatively you can email the club on ftc@ftc.hu. Ticket prices range from 1.600Ft in the side stands, to 400Ft behind the goal. A safe bet for the neutral is in sectors A and B in the corner of the main stand which cost 1.100Ft.
Upjest – Tickets can be purchased in advance by calling +6 1 231 0088 or by emailing the club atujpestfc@ujpestfc.hu and they will reserve one for you to be picked up on the day. Alternatively tickets can be purchased from the ticket office on the day of the game. The most expensive seats are in the Tribune which are HUF3,000 for normal games and 3,500 for the games against the main Budapest rivals. Tickets for the stands behind the goals are HUF2,000 and HUF 1,500 respectively.
MTK – With crowds struggling to get above the 1,000 mark, it is not difficult to get a ticket for a game to see MTK. The ticket windows by the main stand (which seem to double up as the woman's toilets!) and cost either 1,800Ft for a seat in the upper (covered) part of the main stand, 1,200Ft for the lower part or 600Ft for the uncovered side stand opposite.
Football Trip to Budapest – Fixtures
Plan your Football Trip to Budapest with our guide to the current season fixtures 
Or links to the fixture pages of individual clubs below.
The schedule for kick-off times in Budapest can be found our Planning a Football Trip to Hungary page (COMING SOON)
Football Trip to Budapest – Where to stay. What to See. Where to Eat. Where to Drink
Football Trip to Budapest – Where to stay
The 23 Budapest districts are numbered clockwise, in widening circles like Paris' arrondissements. They are marked with Roman numerals (I-XXIII). Downtown Budapest districts have lower numbers (I., II.), while suburban districts have higher ones (XXI., XXII.). The central districts (V., VI., VII) in Pest offer a wide array of sights, landmarks, museums, shops, as well as places to eat and entertain. These neighbourhoods have undergone major development works in recent years with new pavements, more parks, modern street lamps, and hip street art.
In many cities the most cost effective accommodation choice for groups is to hire and apartment. Our sponsors Citybase appartments specialises in serviced apartments. The link below offers online apartment search and booking for destinations around the world.
Football Trip to Budapest – What else to see & do
When planning a football trip to Budapest it is always good to know what else there is to see and do in the city. Here are a selection of the best things which I found using our sponsor Lonely Planet. Lonely Planet also has maps of the city, details of all the best pubs, bars and restaurants and travel information from the city.
Most of the downtown areas are ideal for exploration on foot (though the city centre is much larger than in Prague) but you will definitely need to use public transport as well if you want to see the most important attractions.
The House of Terror Museum commemorates the victims of both the Communist and the Nazi regimes in Hungary. The building served as the former headquarter of the ultra-right (Nazi) party in 1940, and its basement was used as a prison. During Communism, the building was taken over by the State Security (Hungarian version of the KGB). Hundreds, or perhaps even thousands, were tortured in the House of Terror. Take the Millennium Underground (M1) to Vörösmarty utca
Andrássy Avenue, recognized as a World Heritage Site, was built to connect the city center with City Park (Városliget). Construction began in 1872, and the avenue was inaugurated in 1885. Its Eclectic Neo-Renaissance palaces and houses were built by the most distinguished architects of the time. Aristocrats, bankers, landowners and noble families moved in. The iconic avenue was named after Prime Minister Gyula Andrássy, a key advocate of the project. (will take about 25 minutes)
Just before you get to the City park is Heroes Square – Laid out in 1896 to mark the thousandth anniversary of Hungary, Heroes' Square (Hősök tere) is the largest and most impressive square of the city. Located at the end ofAndrássy Avenue and next to City Park, Heroes' Square is one of the most visited sights in Budapest. Surrounded by two important buildings, Museum of Fine Arts on the left and Kunsthalle (Hall of Art) on the right, Heroes' Square is also a station of the Millennium Underground.
Széchenyi Baths. It's a great place to relax and enjoy the healing waters, or to take a few laps in the swimming pool. From here the Millennium Underground (M1) takes you back to Vörösmarty Square, where we started this tour.
Budapest Castle Hill, This World Heritage Site is easily visible from everywhere in Budapest. Exploring Castle Hill's beautiful buildings and cobblestone streets can occupy an entire day. The central Trinity Square fills daily with tourists visiting the famous Matthias Church. The Fishermen's Bastion and the Royal Palace, together with the Hungarian National Gallery, are also popular sights.
Budvri Labrintus (daily 9.30am-7pm; free with Budapest Card) is a 1200 metre complex of caves inside Castle Hill. Prehistoric man first used the caves as a refuge around half a million years ago but more recently they served as a secret military installation during the Cold War. Today the place has been turned into a weird tourist attraction with a fountain that gushes with real wine (that tastes vile), "Shaman passages" and some pseudo-caveman paintings – all of which can be enjoyed to the sound of classical music and pounding primitive drums that are guaranteed to scare your pants off.
Fine Arts Museum (Tues-Sun 10am-5.30pm; free with Budapest Card) a hulking neo-Classical edifice dominating the north side of Heroes' Square, is one of the major art galleries of Central Europe. Apart from the Greek and Roman ceramics, and the Egyptian funerary relics, there are paintings and drawings by European masters from the 13th to the 20th centuries, including works by Durer, Rembrandt, El Greco, Goya, Van Dyck and Leonardo da Vinci.
Dohany utca Synagogue is not only the largest in Europe, but is the second largest in the world (after Temple Emmanuel in New York). Dating from the mid-19th century, it is one of Budapest's most striking buildings. One wing of the synagogue contains the National Jewish museum (Mon-Fri 10am-3pm, Sat closed, Sun 10am-1pm, free with Budapest Card) which exhibits items from Jewish history in Hungary and photographs from the ghetto and war years.
Gellért Hill (Gellért-hegy) offers some of the best panoramic views of Budapest. Starting your sightseeing here is not just a wonderful experience and a good first impression of the city, but it also makes orientation much easier. It's like laying out a map of Budapest in front of you. You can see the structure of the city and the difference between the hilly Buda side and the flat Pest side, with the Danube dividing the two. Besides the wonderful view, there are several attractions worth visiting:
St. Gellért Monument – A colonnade and the statue of St. Gellért commemorate the bishop, Gellért Hill was named after.
Citadel (Citadella) – This fortress, built by the Habsburgs after 1849, has been a military checkpoint, prison, anti-aircraft missile launch pad, and is now a tourist attraction.
Statue of Liberty (Szabadság Szobor) – Budapest's Statue of Liberty stands on top of the hill, and she can be seen from all parts of the city. The statue (by Zsigmond Kisfaludi Strobl, 1947) was erected during the Communist era. As Liberty had already become a symbol of the city, she was not removed unlike other Communist icons, such as the Red Army soldier who used to stand at her feet, allowing us to see her in her original surroundings.
Gellért Hill Cave Church (Sziklatemplom) – A network of caves exists within Gellért Hill. The first modern entrance to the caves was built in the 1920s. The Gellért Hill Cave served as a chapel and a field hospital during World War II. Today it belongs to the church, but it is also a tourist attraction.
A bit out of the city is Memento Park, a Communist-themed outdoor museum located just outside Budapest, is a reminder of the fall of tyranny. In 1989, when Hungary chose to embrace a free market economy, the new government removed many of the statues and monuments identified with the former Communist regime. Now, these formerly revered relics of an unfulfilled dream stand together, providing unique experience. Anyone with even a remote interest in the country's history will find the short trip worthwhile. The easiest way to get there is to take the direct bus transfers from downtown Budapest, available daily at 11 am (in July and August also at 3 pm). The bus leaves from Deák Ferenc tér (accessible by all Subway lines M1, M2 and M3), from the bus stop marked Memento Park. Cost is HUF 4,500 per person (HUF 3,500 for students), which includes transportation and entrance fee to the museum
The Lukács has eight pools, five of which are thermal pools. The hot springs feeding the thermal pools are rich in calcium, magnesium, hydrogen-carbonate, sulfate and sodium, with a significant content of fluoride ions. The waters are recommended to cure degenerative illnesses of joints, chronic and semi-acute arthritis, spinal problems and post-injury healing. Trained instructors offer physiotherapy and a series of balneal therapies, like underwater gymnastics and weight bath. Take Streetcars 4 or 6 to Margaret Bridge in Buda, then take Streetcar 17 to Lukács fürdő
The Palatinus water park (Margitsziget) is a popular place in the summer, especially on the weekends. The 11 outdoor pools, including two for children, are in a beautiful setting. If it is too cold to go for a swim, an island tour introduces relics hailing back to the island's religious origins, including a 12th century convent and ruins of a Franciscan and a Dominican church. During summer months, bicycles, inline skates and 'bringóhintó', a four-wheeled bike for four, are available for rent. Since vehicles are prohibited, the island is a fantastic escape from the bustle of the big city and a great place to work out, swim a few laps, or go for a run.
Football Trip to Budapest – Eating & Drinking
Liszt Ferenc Square – a pedestrian area in downtown Budapest, and is a popular hangout spot. Here you'll find a wide array of indoor and outdoor restaurants an cafes. The public art displayed here is also worthwhile, including the bronze statue of the famous composer for whom the square was named.
With plenty to see and do, Liszt Ferenc Square is great for a relaxing afternoon, having coffee with friends and doing a bit of sightseeing. If you're musically inclined, you'll want to check out the Liszt Ferenc Múzeum nearby. Otherwise, the square is known for its range of venues, from breakfast eateries to lively night spots.
http://instant.co.hu/en – Bar Instant in Budapest is one of the famous ruin pubs which are very popular in Budapest and are very trendy among tourists, expats as well as locals. It is a similar place toSzimpla Kert or other ruin pubs which seem to open up on each and every corner due to the success they are. The mechanism is fairly simple, an old ruin or rather not restaurated house in the city center is rented, most of the time because it is too expensive to renew it, put some old chairs which you can buy on the flee market or used from other bars and pubs in there and place a bar somewhere. That is all what a ruin pub is about.
VII District – Budapest's famous 7th District is home to a thoroughly bohemian scene that attracts a young and trendy crowd. The formerly abandoned courtyards of Budapest's old Jewish quarter have now been converted into open-air bars and clubs. A cluster of such places can be found in the streets between Dob, Wesselenyi utcas and Kiraly. Few nights out anywhere in the world can match the evocative experience of partying amongst such crumbling grandeur.
Kőleves Kert, Kőleves Kert is located on an empty lot next to the charming Kőleves Restaurant. It occupies an expansive open space with plenty of chairs and tables to enjoy a pint and spend a lazy summer day or night. (Kazinczy utca 37-39) District 7 Open: Daily, noon to 2 am
Ellátó Kert, Ellátó Kert is a ruin pub-like retro garden equipped with its own ping-pong tables, dartboards and pool tables. It's a great place to grab a drink and mingle with the locals. (Kazinczy utca 48) District 7 Open: Monday – Wednesday: 10 am to 1 am, Friday – Saturday: 10 am to 3 am
Szimpla Kert (Kazinczy utca 1) moved last year to the spacious courtyard of an abandoned building in the heart of Pest's tumbledown District VII, and has been filled with scrapheap furniture and transformed into an atmospheric alternative pub. Szimpla has grown into one of the city's great nightlife institutions and is essential drinking, even on the shortest stay in Budapest. A wireless hotspot, plenty of space, unobtrusive music and an alternative shop around the back draw a mixed crowd of locals and foreigners. Best of all, thanks to a pre-fab roof, it is open all year round. szimpla.hu.
Corvinteto (Blaha Lujza tér 1-2.), which means the "Corvin roof", sits on the top of the communist-era department store formerly called the "Corvin". Get off the number 4 or 6 tram at Blaha Lujza tér and look for a street-level sign reading "Kaiser". Around the corner, a freight elevator makes runs to the top manned by a (usually scruffy looking) lift operator who dishes out shots of Unicum, Hungary's national bitters, on your way up. Once on the top floor, the corridors are lined with artwork and posters curving on to a bar area lined with sofas. Stairs lead up to the rooftop bar, habitually buzzing over the summer and doused in dim, red light against the illuminated grandeur of Budapest's skyline.
Alcatraz Music Pub, A prison interior and waiters wearing striped overalls. Jazz and Prohibition style parties. Club Seven and OId Mans Pub, all are 5 minutes walk towards Szimpla Kirt is the from apartment walk down Akacta Street and cross 2 main roads, The Old Man's Pub is the center of the Hungarian pop music life with the most popular blues, soul and funky bands playing every night starting from 21 PM.
Ráday Street (Ráday utca) has a special character. This bustling neighborhood is often referred to as 'Budapest Soho'. Ráday Street also has plenty of beautiful buildings. One of these is the Ráday Library, located at Ráday utca 28. It was founded in the 18th century by landowner Gedeon Ráday, the person the street was named after. Could get the underground to Astoria and walk to Ruben which is on Magyar Street 12-14 which you get to by walking towards the river and it should be on left. It's good for cheap local food and is recommended by trip advisor
Kertem (Olof Palme Sétány 3, District 14) – Located in City Park, Kertem is a garden within a garden. During the day it's a kid-, bicycle- and pet-friendly place, ideal for a glass of house lemonade. At night it 'transforms' into a proper ruin pub with live concerts under the stars. Open: Daily, from 11 am to 4 am (the kitchen closes at 1 am)
A38 Ship Club (1114 Budapest), the funkiest in Budapest: concerts (world music, jazz, rock, etc.), great restaurant, open air deck patio in summertime – on the Buda side. The average age is around 22-40. A38 is literally on a ship (a former Ukranian stone-carrier ship!) standing on the river Danube by Petofi Bridge. Voted the 'World's Greatest Bar' on Lonely Planet – 2012 poll.
Wreck Wreck (Roncs) Pub, opposite the Vienna Vapianóval ALL CENTRAL HOSTEL bottom. Yes, you see, here in this place most of the city the lowest price. Water pipe, foosball, pinball, darts, almost everything here is free. http://www.wreckpub.hu/bemutatkozo/
Csak a jó Sör (translation: "only the good beer") (VII. Kertész utca 42-44) for Hungarian craft beer, a concept still in its early stages in Hungary. The shop sells excellent craft beer from around the world and has a few varieties on tap.
Cheap Eats and Very Expensive Drinks
The US embassy has released a list of places which have drawn the most complaints. It has been reported that these bars and restaurants are guilty of excessive billing and physical intimidation and violence to force customers to pay exhorbitant bills. It is a good idea to avoid any bar or restaurant that doesn't provide a menu with prices. It is also a common practice for taxi drivers and local women to lure victims to bars and restaurants that charge exorbitant prices.
The establishments to avoid include:
Városközpont
La Dolce Vita
Nirvana Night Club
Ti'Amo Bar
Diamond Club
Pigalle Night Club
Cheap Eats
Ristorante Krizia (1066 Budapest, Mozsár utca 12) – mid priced Italian Food – Top Rated Italian on Trip Advisor – walk towards Octogan Station, carry on past it and turn left at Mostar Street.
etkezde's are restaurants with changing menus each day, freshly-cooked food, extremely low prices, and wildly variable quality. Kadar Etkezde (1072 Budapest, Klauzál tér 9) is perhaps the most tourist friendly (and perhaps them only one with an English menu), but other excellent ones include Norbi (1136 Budapest, Tátra utca 5), and Raday Etkezde on Raday utca between Matyas and Kinizsi. Hard to spot, sometimes with minimal or no signage, the best rule of thumb is a line out onto the street at 12:30 (but not a certain one– it just may mean that the portions are especially large or the prices especially low).
Ruben (1053 Budapest, Magyar utca) one of the champions of the'Napi' (daily) Menu or the 'Deli' (noontime) Menu (some advertise a 'Heti', or weekly', Men). Almost always exclusively in Hungarian (Ruben is an exception), these are excellent deals and heavily relied upon by local. Most of these places, like a lot of restaurants in Budapest, offer a "menu" which is a fixed priced item menu that includes a main, a vegetable, a starch and sometimes a soup. One can usually get a full, filling meal for less than 1000 forints (not including drinks) as long as you get there early enough before their offerings run out.
Located on Nagymező utca, close to the mamooth-sized ruin pub complex that is Instant, Csirkecsibész is most definitely the best and most popular chicken eatery in the city. Menus come with a coke and fries, and are below 1000 HUF
Bors, situated on Kazinczy utca, a few steps away from the boss of all ruin pubs, Szimpla Kert, is one of the most loveable eateries in the city, so it's no wonder that there's always a massive queue at lunchtime. The menu – orchestrated by two young chefs on top of their cooking games – mainly consists of gourmet soups served in paper cups and heaps of baguettes, although homemade syrups and pastas are also available. A soup-plus-baguette menu only costs 1000 HUF, so becoming a regular at Bors only takes a visit.
Café Vian (V Liszt Ferenc tér 9) – Don't let the English menu here put you off. This ultra-cool bar/restaurant serves a mainly Hungarian clientele who come to enjoy the laid-back vibe and good food, with mains costing 1,600HUF and up. The warm red décor simply compliments the vibe.
Kiskakukk Etterem, (1137 Budapest Pozsonyi Way 12), near St Istvan Park: This cozy restaurant is decked out in woods and bookshelves and has been a Hungarian staple since 1913. The food is excellent and solid traditional Hungarian fare.
Pozsonyi Kisvendeglo, (1137 Budapest, Radnóti Miklós Street 38), near St Istvan Park: This local tavern produces traditional Hungarian fare at cheap prices and in huge portions.
Football trip to Budapest – Useful links & Stuff
http://visitbudapest.travel/budapest-info/budapest-airport/
http://wikitravel.org/en/Budapest
http://visitbudapest.travel/activities/budapest-top-10/
http://www.budapestbylocals.com/budapest-attractions.html
http://www.businessinsider.com/the-top-10-places-to-visit-in-budapest-2011-7
http://www.hostelworld.com/guides/city-guides/budapest/hungary/eating-out
http://budapesting.com/best_of_budapest
http://tenthingstodo.topbudapest.org/
http://www.telegraph.co.uk/travel/citybreaks/5154381/Hungary-Bathing-isbest-in-Budapest.html
http://www.worldsoccer.com/features/soccer-cities-budapest
http://www.dundalkfc.com/history/dundalk-fc-in-europe/1967-european-cup-vasas-budapest/
http://www.budapesttimes.hu/2013/12/09/budapest-retro-the-one-hungarian-club-all-football-fans-know/
http://thepilgrimspint.com/beer/get-wrecked-the-ruin-pubs-of-budapest
http://www.budapestbylocals.com/cheap-restaurants-in-budapest.html
http://welovebudapest.com/en/restaurants-bistros/articles/2013/01/08/the-best-street-food-places-in-budapest
http://www.theguardian.com/travel/2007/nov/24/saturday.travelfoodanddrink
http://theroadforks.com/worldtrip/hungary/eat_budapest
http://fathomaway.com/guides/europe/budapest/itineraries/food-tour-budapest-hungary/
http://food.lizsteinberg.com/2009/04/26/five-days-in-budapest-foods-and-places-we-liked/
http://www.timeout.com/travel/features/1201/budapest-the-foodies-guide
Restaurant language
Restaurant is etterem in Hungarian. Say: eight-terr-rem.
Vendeglo (ven-day-gler) is a kind of restaurant, something like an inn. It can be less elegant, more casual and cheaper than an Etterem.
Kisvendeglo (kish-ven-day-gler) is literally a Small Vendeglo, i.e. a small inn.
Etkezde (eight-kez-dae) is a kind of restaurant on the cheap side. A budget diner.
Menu is Etlap (eight-lop), but Hungarians use the word Menü (see the two dots over u?) for a la carte.
Wine is Bor in Hungarian. Sounds like 'bore' in English.
Beer is Sör (say shir as in Shirley).
Good is Jó (yoo)
Delicious is Finom (finn-om).
Bon appetit is Jó étvágyat! (Yo eight-vadj-ot)
Cheers (when drinking toast) is Egészségedre! (say: egg-ace-shay-ghed-rae) (quite a mouthful, this one word is a whole sentence: To your health!)