SC Freiburg fans finally saw how their new home will look in mid-2020. With 36% of capacity dedicated to standing supporters.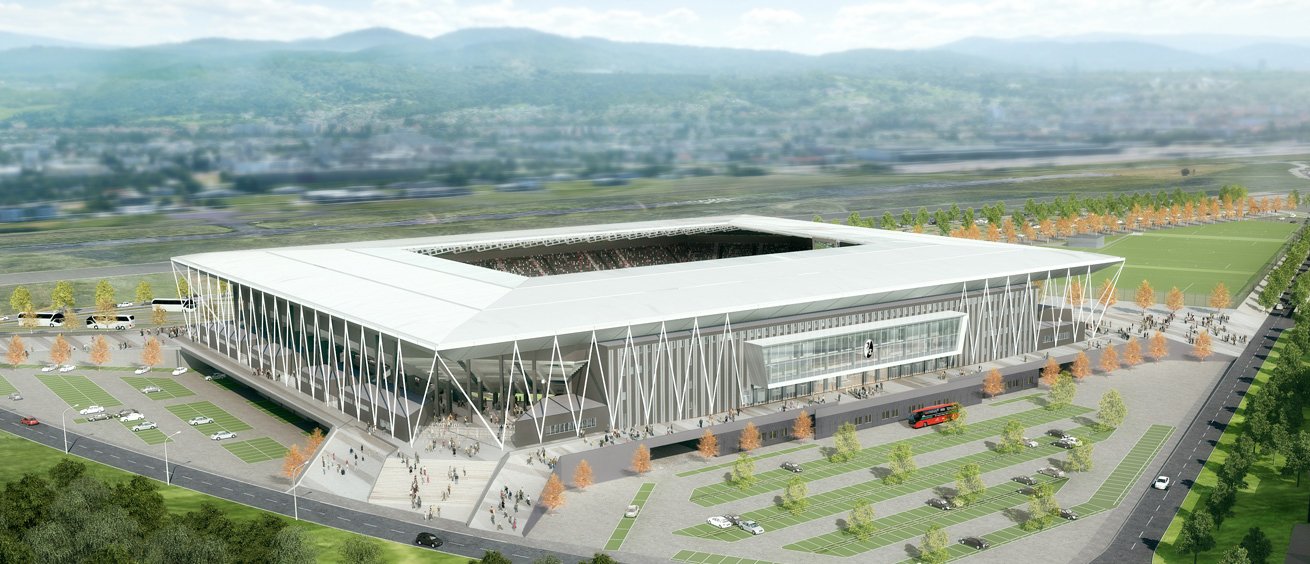 As selected by voters in the 2015 referendum, the city of Freiburg decided to build a brand new football stadium in Wolfswinkel area, beside a local airport. It's part of a much larger urban scheme that will see residential estates added around.
Capacity of roughly 34,700 people is more than you might expect from a stadium rising 25 meters above ground, though it should be noted a very high percentage (36%) will be dedicated to standing areas, particularly at the single-tiered south stand holding 10,800 people. Should SC Freiburg remain in Bundesliga, this could become one of the German top tier's most atmospheric stadia.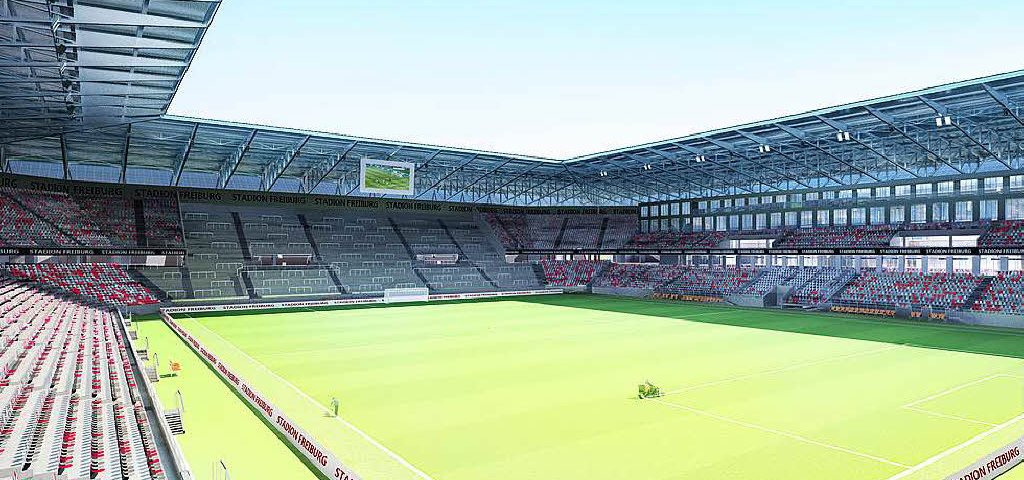 Remaining stands will have two tiers each, with a rather low number of VIP/premium seats (2,000, of which 200 in boxes). There are also 130 wheelchair spaces planned around the stadium, while visiting supporters will get 1,800 tickets per game, largely for standing room.
Early enabling works were announced to begin in autumn of 2017, though the final approval won't come from the city council until early 2018. The first game should be played in mid-2020, which means opening in either final games of the 2019/20 campaign or early into the 2020/21 season.