AS Roma can move ahead with their plans to build a new stadium after permissions were granted before Christmas.  Following the approval given by Roma Capitale, the Metropolitan City, the Region of Lazio and the government on 24 November, AS Roma president Jim Pallotta commented: "I'm delighted because I know what this decision could mean for Rome itself, for our club's future and for our fans – and we want to give them the home they deserve."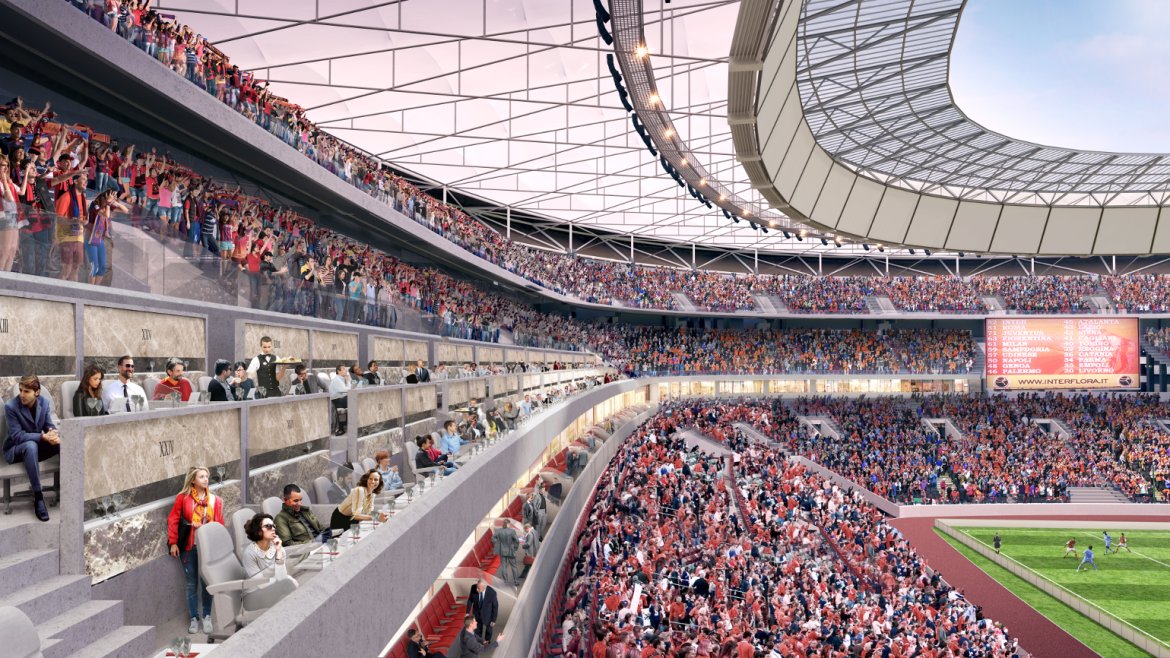 The 52,000-seat Stadio della Roma project started in February 2012 when the search for a site in Rome began, with the Tor di Valle area chosen in December of the same year.
Pallotta said: "The city and fans deserve this world-class stadium. We are confident the Stadio della Roma will be among the best in the world and a key driver for the club's continued success.
"For a stadium development to be truly successful today, it must become part of the everyday fabric of people's lives. This integrated project provides such an opportunity, creates thousands of jobs many new and sustainable business opportunities."